ALWAYS HERE FOR YOU DURING LIFE'S MOST PRECIOUS MOMENTS.
Petal & Stem is a small town flower shop, greenhouse, and home & gift boutique.
My mission is to provide you with beautiful everyday floral bouquets, unforgettable funeral arrangements that embody the life of your loved one, and uniquely you prom corsages & bouttonnieres. 
I offer a curated selection of houseplants all year long that will have you wondering if you can really own too many houseplants. During greenhouse season, I grow and source the best quality annuals, vegetables, and perennials for your garden and landscaping. 
Petal & Stem's boutique is filled with seasonal decor for your home, gifts for everyone in your life and one-of-a-kind items that you didn't know you needed. I love supporting other woman-owned and nebraska-owned businesses, so you will always find a selection of both in store and online. 
Enjoy shopping in our quaint, small town or discover what Petal & Stem has to offer online!
Coming in 2022 - Petal & Stem's very own flower farm!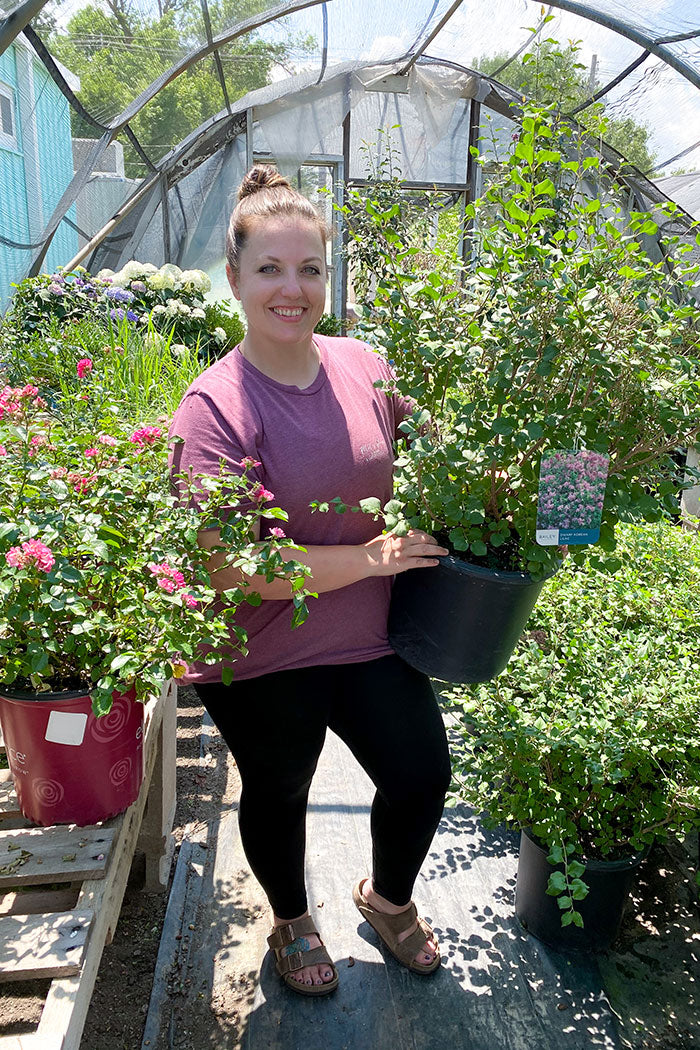 Meet Michelle
Growing up in Spalding, I spent a lot of my time with my Grandma & Grandpa Ryan in Greeley. Some of my best memories are helping them in their greenhouse picking and packaging their homegrown tomatoes to sell to the local grocery stores. While my career trajectory was not a straight shot to owning a greenhouse, it still felt like my destiny when the opportunity to buy a greenhouse came about. 
After almost 15 years in corporate America, I decided it was time to pursue a new opportunity that I had toyed with for many years. In October 2016, I purchased a small flower & gift shop called The Country Store. Here, I taught myself how to craft beautiful floral bouquets through a lot of trial and error. I dove head first into owning a business and providing quality items to my customers.
In the fall of 2019, I expanded my business by purchasing the local greenhouse. This moment was bittersweet as it not only reminded me of my own grandparents, but I purchased the buildings from my oldest daughter's grandmother and she still comes to help me every greenhouse season!
During this transition, Petal & Stem was created. It is always my goal to provide my customers with the best products and customer service. I always say that I'm here during all of your life's most precious moments. From birthdays to retirement parties to memorials, I am here to help you make each moment a little more beautiful.